Jayapura is the capital of, as well as the largest city in, Papua, Indonesia. The city has gone through multiple names, each reflecting a different period in its history. It was known as Hollandia during the Dutch colonial times and then adopted the names Kota Baru and Sukarnapura before finally becoming Jayapura in 1968.
Its current name comes from the Sanskit Jaya ('victory') and Pura ('city') and literally translates to City of Victory. The name was given by Suharto, Indonesia's second president, as an indication of his victories while fighting Operation Trikora against the Dutch colonialists. The last battle was fought in Jayapura in August 1962.
Home to a population of around 200,000 inhabitants, Jayapura is one of the most off-the-beaten-path destinations in Indonesia. International travel to Jayapura is almost non-existent and you'll rarely come across other tourists while traveling here. The tourists that do come to Jayapura are mostly passing through since Jayapura city serves as the gateway to Baliem Valley, the starting point for exploring the indigenous tribal cultures of Papua.
The lack of tourists in Jayapura means fewer people speak English and that arranging sightseeing activities may require a little more effort, but it also means that you'll find a place that's untainted by the tourism industry and ideal for immersing into the unique culture and history of the Papua region.
Best Time to Visit Jayapura
The average temperature is around 30°c along the coastline of Papua. There are two distinct seasons in Jayapura: the wet season and the dry season. The wet season generally stretches from December to April and it's advisable that you avoid traveling to Jayapura during this time since heavy rains can cause floods that result in roadblocks and destroyed bridges.
The best time to visit Jayapura is during the dry season, which is from May to November.
Note: The Lake Sentani Festival is a spectacular annual festival held at Lake Sentani (30-minutes from Jayapura). It takes place around June and is an ideal time to visit this region and witness the fantastic festival.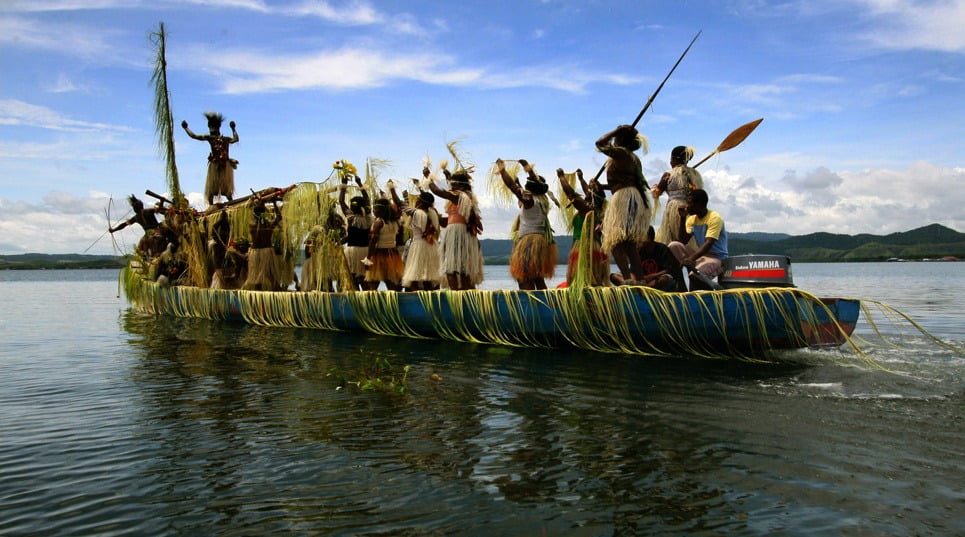 How to Get to Jayapura
Jayapura's Sentani airport is located around 60 km from Jayapura's downtown and has flights to and from major domestic destinations such as Jakarta, Surabaya, Yogyakarta, and Makassar.
How to Get Around Jayapura
There is a public transport system in Jayapura consisting of numerous minivans that have their destination route printed on the side. Each trip costs 2,000 IDR ($0.20 USD).
A more convenient option is to hire a car with a dedicated driver, which can be arranged through the Bel-Swiss hotel for around 600,000 IDR ($60 USD) per day.
Things to See and Do in Jayapura
Jayapura is most often visited as a stop-over on the way to Baliem Valley, which is a 45-minute flight from Jayapura. But whether you're just passing through or plan on staying for a few days, Jayapura offers a few sights and activities that are definitely worth checking out while you're here!
Danau Sentani (Lake Sentani)
Lake Sentani is about a 30-minute trip from Jayapura and it totally worth the trip. The beautiful freshwater lake is surrounded by the lush green vegetation of the Cyclops Mountains, which make a stunning backdrop to the clear waters of the lake.
The best way to see Lake Sentani and the surrounding areas is by motorized canoe. This way, you'll get the chance to visit the small fishing village built on stilts over the lake where local fisherman have been residing for multiple generations.
Lake Sentani is also a famous primitive arts center and you'll have the opportunity to see and buy bark paintings, sago bowls, and small carved handicrafts here.
Note: The Lake Sentani Festival is a spectacular annual festival held at Lake Sentani . It takes place around June and is an ideal time to visit this region and witness the fantastic festival.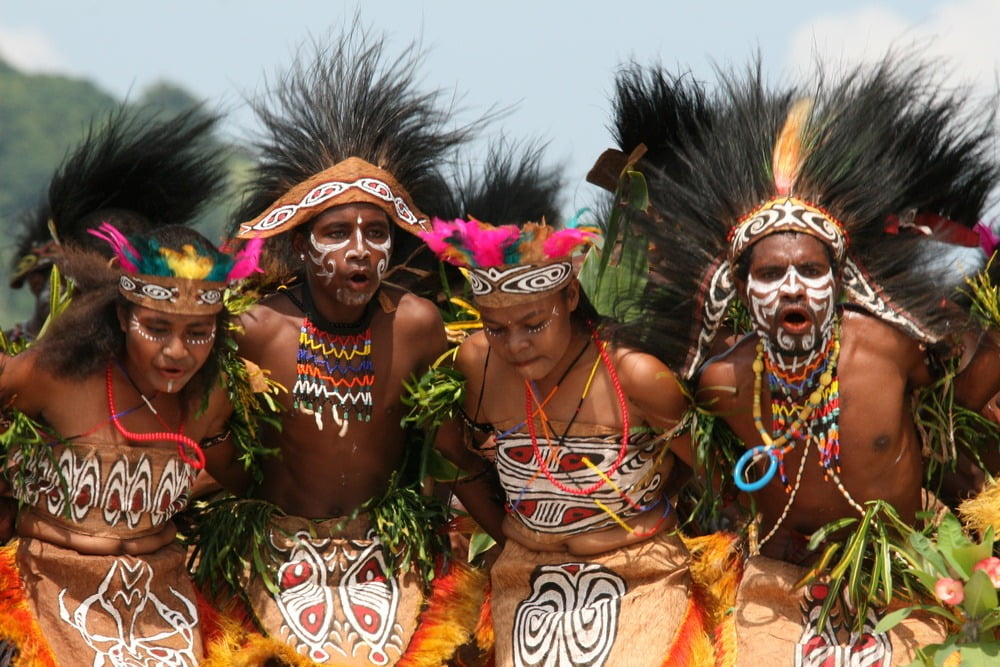 Hamadi Beach
Hamadi beach is a local harbor beach near the city where you can see four large artillery embankments from WWII. The beach is not very well-kept but it is worth checking out for the WWII sights as well as the night food stalls selling yummy local fare.
General MacArthur Memorial
This memorial is worth visiting for the beautiful scenery it provides. It's set atop a hill overlooking Jayapura's harbor and city. You'll be able to spot a number of old Dutch colonial houses on the road up to the memorial. Once on top, you'll have a spectacular view of all of Jayapura.
White Sands Beach
If you're craving soft white sand and balmy sea breeze, head out to White Sands Beach. It costs 20,000 IDR ($0.20 USD) to enter and in return, you get a clean beach with basic toilet facilities and shaded areas to sit.
What to Eat in Jayapura
Jayapura has countless warangs – streetside food stalls – that offer a variety of delicious foods. Different areas of the city have their own specialties so wander around the city sampling them!
The most expensive street food will costs you less than 40,000 IDR ($4 USD).
Jayapura Travel Tips
Please keep in mind that Papua is the last place in Indonesia where foreign tourists need a special permit to travel around. The permit is not necessary if you'll be in the Jayapura-Sentani area – or in Biak, Raja Ampat and Sorong – but if you plan to go elsewhere in Papua, you need to get a permit. It's an easy process and you can get it from the regional police authorities in Jayapura before heading out.
Avoid visiting Jayapura during the rainy season as heavy rainfall and flooding could cause landslides and other disasters.
The water in Papua is not safe to drink straight from the tap – it must be boiled and purified. Drink bottled water only during your stay here.
And as always – don't travel without travel insurance.
Thanks for visiting our site Voyager – indonesiad.com and taking the time to read our post!
We'd love if you'd comment and share this post.
If you find the website helpful we would appreciate if you support us by clicking on the related Ads that Google provides you around the pages.